Choosing the right Agent can make a big difference to the selling price of your property.
---
Who are the Best Real Estate Agents in Sydney?
We have listed the 10 best Sydney Real Estate Agents.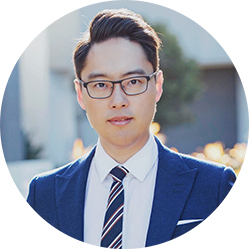 Allen Yan – Ray White Norwest, Sydney

Allen Yan is an exceptionally accomplished and well-known professional in the Norwest, Hurstville property market. Unyielding commitment to providing quality customer service and finely honed communication skills that have firmly established him as one of Sydney's most formidable and successful real estate agents.
Allen speaks two languages, English and Mandarin. Allen arrived in Australia in 1996 and has grown up in the St George area.
Allen's focused and determined approach delivers consistently stellar results for his clients, setting new levels of value throughout the entire area. Flexible and imaginative, Allen derives great satisfaction in crafting specific marketing programs, guiding and advising his vendors from the planning stages through to settlement. The many repeat clients and referrals attest to his success, year on year.
Allen is an expert agent in selling strategically, and has an innate ability to read the Sydney market and buyers to achieve the best possible outcome for his clients. He is steady under pressure and leverages his understanding of the psychology of buying a home to ensure not only a very strong result for the vendor, but also that the buyer is nurtured through the sales process.
His enviable market knowledge and honest, entrepreneurial drive give him a unique skill set in the St George area. https://rwhurstville.com.au/
AWARDS
2023/2024 – Elite Performer
2022/2023 – Chairman's Elite
2021/2022 – Chairman's Elite
2020/2021 – Premier Performer
---
---
Adrian Bo – McGrath Real Estate (Coogee)
Adrian Bo has succeeded in the real estate industry for over 25 years and is part of the loyal constitutional McGrath team. He has invaluable experience in residential and commercial sales, project marketing and property management. Currently specialising in Sales, Adrian was hand-picked and personally trained by John McGrath and is now recognised as one of Australasia´s top sales agents and auctioneers. Adrian has become an eastern suburbs property expert with a wealth of real estate knowledge to draw upon, advising clients and achieving the highest price for their property. Adrian specialises in the eastern suburbs where he grew up and attended Waverley College from years 5-12 showing early signs of leadership, graduating as a school Prefect and an officer in the College´s prestigious Cadet Unit. He is extremely familiar with the local property market and has literally sold thousands of apartments and homes during his career, including both the lower and upper end of the market. Adrian is committed to the same high level of professionalism and attention to detail, regardless of the type of property or price range.
Adrian's secret to success is simple old fashioned loyalty, hard work, honesty and integrity. Adrian specialises in private treaty and auction sales and is committed to not only achieving the highest price, but to also offer expert advice and outstanding customer service in the process.
Adrian Bo is a licensed and accredited Real Estate Agent and Auctioneer. He also holds 2 Post Graduate Degrees in Business Administration, including a prestigious MBA, providing an exclusive edge for his clients.
As a Senior Partner and Sales Agent at McGrath, Adrian has a string of successes to his name with awards & recognitions including;
Consistently in the country's Top 10 agents, named Number 4 and 9 top agents in Australia, industry wide
Named number 1 agent in New South Wales, industry wide
Senior McGrath Auctioneer for over 20 years
Number 1 agent for the most commission generated in the McGrath network nationwide on 2 occasions
Number 1 agent for the most number of sales in the McGrath network nationwide on 10 occasions
Within the top 4 agents for the most commission generated in the McGrath network nationwide on 12 occasions
Adrian is also a sought after industry speaker, presenting at the Australian Real Estate Conference (AREC) on 4 occasions in addition to many other events
Adrian also generously donates to multiple charities including World Vision and provides sponsorship dollars to the local community. He is also a member of the exclusive Royal Motor Yacht Club (RMYC)
Some of Adrian's past high profile clients include Jennifer Hawkins & Jake Wall, Richard Roxburgh & Silvia Colloca, Baz Luhrmann & Catherine Martin, Shane & Kate Richardson, Peter O'Brien, Kimberley Davies, Cameron Williams, Tony Hupfau, Brad Shepherd, Lisa Ho, Brian Walsh, Mike Willesee & Allyson Langdon, Shane Lee, Brett Lee, Greg Inglis, Rosemary Seaton & Seumas Dawes, Stephen & Lara Hoiles, Stephen Hunter, Sophie Falkiner & Tony Thomas, David Warner & Candice Falzon.
Office
270 Clovelly Road, Coogee NSW 2034
---
---
John Paranchi – McGrath Real Estate (Hunters Hill)
Consistently ranked at the top of McGrath's 650+ agent network, ranked as high as Number 6 in Real Estate Business Magazine's 'Top 100 Agents' and awarded The Number 1 Sales Agent in the Australian Real Estate Awards.
A Partner at McGrath Hunters Hill, John has an outstanding track record for exceptional sales results in any market conditions.
In FY14, he sold 65 homes worth almost $90M, with an average 'days on market' of 31 – well ahead of the industry norm. Many of these sales were well above expectations due to John's proven selling methodology focusing on presentation, price and positioning along with meticulous buyer follow-up and strong negotiating expertise.
With 24 years of local sales experience, John has lived in the Ryde/Gladesville area all his life and has an unbeatable knowledge of the local market. He has set suburb records in every one of his specialty areas of Gladesville, Putney, Tennyson Point and Ryde – a feat none of his competitors can match.
John employs three assistants to ensure an exceptional service experience for his clients. Marketing Manager, Nicole Harrold coordinates all the advertising while Associate Sales Agent, Rebecca Kindleysides matches database buyers to properties and assists with opens. Emily Lloyd handles all administration, leaving John to focus on what he does best.
John works with McGrath because of its powerful brand and broad marketing reach, which directly assists him in attracting as many buyers as possible for his clients' homes. This combined with John's experience, knowledge and negotiating skills ensures excellent prices.
'Choosing the right agent for the sale of your home is crucial. I believe I offer my clients a significant edge due to my local knowledge, sales skills and experience as well as McGrath's outstanding marketing resources including our award-winning website, massive centralised buyer database and weekly magazine.'
Married and the father of twins, John donated over $30,000 to local schools and sports clubs in FY14. The beneficiaries included Gladesville Ravens, Hunters Hill Rugby Club, Giant Steps Gladesville, Villa Maria, Gladesville Public, St Charles Ryde, Putney Public and Our Lady Queen of Peace Netball.
Office
Suit 1, 35 Alexandria Street, HUNTERS HILL NSW 2110
---
---
Tracey Dixon – McGrath Real Estate (Hunters Hill)
One of Hunters Hills most trusted and successful residential sales professionals, Tracey Dixon is a licensed agent within McGrath. She specialises in properties located in the Hunters Hill, Woolwich, Henley, Linley Point, Huntleys Point and the Huntleys Cove areas. With over 14 years of experience working in real estate, Tracey commands an impressive personal market share in the historic and prestigious suburb in which she works.
Having lived in the Hunters Hill region for the last 20 years, she offers an unparalleled local knowledge with an extensive data base allowing her clients to have the optimum chance of achieving a premium selling price. Tracey is consistently ranked in the top 5 agents throughout the entire McGrath network and regularly achieves outstanding and record breaking results; honours which have placed her at the top of the real estate performers in the county. Over the last two years, these results have seen her rank in the top 100 of the 'Real Estate Business Top 100 Sales Agents' rankings Australia wide.
Known in the industry for her elite marketing and negotiating skills she is rewarded by the continual stream of repeat and referral business from happy customers. She believes that results are achieved by delivering a premium service, strong market knowledge and a range of marketing techniques to get the job done.
Through her elite skills she is able to afford a high level of satisfaction, knowing her hard work and determination have helped her clients to achieve their property dreams. These beliefs' have secured her position in the industry while earning her a reputation of being open, approachable and honest. Committed to supporting and giving back to the local community, Tracey proudly supports and devotes her time to schools and organisations in particular; The Hunters Hill Art Exhibition, Hunters Hill Junior Rugby Club and Villa Maria Primary School to name a few.
Joining McGrath was an easy decision for Tracey as their ethos marries well with her thoughts and expectations on providing a premium service to clients. Through her meticulous attention to detail and commitment to the industry benchmark of performance, she intends to continue her impeccable standards and set new records for real estate excellence.
Office
Suit 1, 35 Alexandria Street, HUNTERS HILL NSW 2110
---
---
Wayne Vaughn – McGrath Real Estate – (Epping)
With over 25 years experience in real estate and as a senior Partner and Sales Agent at McGrath in the Northern Districts, Wayne absolutely loves what he does. A country boy at heart, his greatest passion is people- connecting with them, and making a serious difference in their lives. His vast network of referred family and friends is testament to this. Driven by a desire to keep the process enjoyable, but laser-like when he sets his mind to something, he never loses sight of the ultimate goal- maximizing every individual sale. An expert in the true sense of the word, his integrity, unmatched ability to negotiate, and fierce determination, continue to see him at the top of the ladder. A lifelong golfer, he's given up the course these days, in favour of spending time with wife Teena, and baby Taylor, when he's not with Vaughan Team.
Office
Suite A, Ground Floor 3 Carlingford Road, EPPING NSW 2121
---
---
Matthew Bourn – McConnell Bourn (Lindfield Office)
Career Profile
Widely respected within the industry, and consistently one of the top performing agents throughout the entire upper north shore of Sydney, Matthew Bourn is the director and founder of McConnell Bourn and he has worked hard over many years to earn a reputation built on the highest level of service and outstanding sales results for his clients. Whatever dealings you have with Matthew, you immediately feel confident of an outstanding result. Having been in the profession for 21 years, Matthew has achieved ongoing property success across changing markets and his long list of repeat clients are the first to offer their endorsement of his talent, dedication and commitment to providing superb service. Matthew is proud of the fact that over 70% of his business comes via referrals. Matthew prides himself on his passion for his work and his commitment to his great team, which he believes is the key to a successful business. Matthew encourages great communication between team members and a commitment to service, training and technology.
Office
356 Pacific Highway, Lindfield NSW 2070
---
---
Peter Chauncy – McGrath Real Estate (Crows Nest)
One of the industry's most outstanding performers, Peter Chauncy has been named the 2014 number one real estate agent in the entire McGrath network and Australia's number one real estate agent in the 2012 Real Estate Business national list of top achieving agents. He is a proven performer who leads by example and has been among the top five McGrath sales agents for five years running. He has received numerous other accolades during his distinguished career including winner of the NSW Real Estate Institute Award for Excellence in Residential Sales two years in a row.
Peter has successfully negotiated the sale of over $150 million worth of property in the last 12 months and has set numerous suburb records throughout Sydney's lower north shore. Accolades like these don't come easy and are the result of over 10 years dedicated to lifting the benchmark for quality service and achieving record prices for his clients.
Peter thrives on the constant challenge of bringing unrivalled service and exceptional results to the market. He is justifiably proud that his experience, local knowledge and guidance help build strong and lasting relationships with both vendors and buyers. He is always focused on addressing their concerns and demonstrates an unrestrained resolve to rapidly achieve results beyond all expectations.
As a long term north shore resident, Peter quickly developed a passion for the area and can't imagine living anywhere else in Sydney. His highly adaptive approach in an ever-changing market and commitment to nothing less than complete customer satisfaction has received extensive commendation from his peers and clients. He admires McGrath for its strong brand awareness within the community, high standards and culture of professionalism.
When it comes to property on Sydney's lower north shore, there are not many with greater knowledge and experience. It makes good sense for McGrath's number one agent to look after your number one asset. In short,Peter represents the best option when selling your home.
'Peter is one of the greatest residential real estate agents I have worked with or known of in 32 years of real estate. He achieves outstanding results for his clients each and every time he represents them. A combination of exceptional product and local knowledge, a disciplined approach to the sales process and expert negotiation skills have made Peter the best agent in the country, and most importantly for me he is a man of great integrity.'
John McGrath – CEO
McGrath Estate Agents
Office
Shop 1A, 29 Holtermann Street (cnr Alexander St) CROWS NEST NSW 2065
---
---
Aris Dendrinos – Richardson & Wrench (
Marrickville)
It would be safe to say that Aris has always had real estate pumping through his veins. Born into a family operated real estate agency, Aris has had extensive theoretical and practical training in all aspects of the industry from an early age and has worked his way up through all facets of real estate to the top as Principal and Sales Team Manager. Educated at Sydney Technical Boys High School, Aris has completed a Bachelor of Arts degree (majoring in Politics, Psychology and Mass Communications) at Macquarie University and the Advanced Certificate in Property Agency at Petersham TAFE. As a fully Licensed Real Estate Agent, he understands the rapid change and development in today's technological age. His skill in effectively marketing and selling residential real estate has allowed Richardson and Wrench Marrickville, Dulwich Hill & Hurlstone Park to lead the other local agents into the era of fast, accessible service. Aris is well known in the Inner West for his community service involvement and is constantly in contact with local residents and business people with his hands on approach and is often called upon by the media for his commentary of the market.
Office
218 Marrickville Road, Marrickville NSW 2204
---
---
Mark Somboli – Professionals Montgomery Group (
St George)
Mark Somboli began his highly successful career in 1992 and is now a fully licensed real estate agent and auctioneer specialising in the sale of properties throughout the St George area. Commencing with Professionals Montgomery in 1995 at the Brighton Le Sands office, Mark quickly established himself as an active and passionate agent successfully marketing over $750 million dollars worth of property.
Today, as a Co-Director of Professionals Montgomery Group, Mark continues to do what he loves most, marketing and selling homes.
Mark has learnt that the key to mainting a large market share accross St George is due to his 'at your front door' sales approach. "If I am given the opportunity to work for someone, then they can be assured that I will be there every step of the way for them".
It is this work ethic and committment to his clients that saw Mark recognised when Real Estate Business identified Australia's Top 100 Agents for 2011-2012, Mark ranked 29th as one of the most effective and productive sales agents in the country. In 2012-2013 Mark followed this up by improving his position to 25th.
"A great percentage of my work today is referral or repeat basis. It is very rewarding to see the relationships I have built over the years come back to purchase another property, sell the one I sold them many years ago or tell their friends and family to call me in. It's important that we treat our clients today as clients for life, as they will come back in the future, and they certainly will tell their family and friends if they believe in you. Covering St George in the unique way that Montgomery Professionals does, allows me a massive opportunity and an edge to promote and sell a huge variety of properties. In the morning I could be selling a 1 bedroom unit and in the afternoon a 5 bedroom mansion".
"Ensuring my clients feel engaged during the marketing and the sale of their property, providing accurate feedback in a way that makes sense to them and listening to their individual needs are just 3 of the key areas I have focused on over the years. Whilst working in real estate involves long hours (often 'after hours') and much perseverance, it is also a very rewarding career that has given me a fantastic lifestyle, so many opportunities and an amazing array of friends and associates from so many differing backgrounds and circumstances, over my 20 years.
St George is a wonderful community and working here has provided me with a rewarding career.
I look forward to working with you".
Office
2 Montgomery Street, Kogarah NSW 2217
---
---
D'Leanne Lewis – Laing + Simmons (
Double Bay)
"Consistently deliver the highest level of service and commitment to buyers and sellers alike".
D'Leanne is a Principal of Laing & Simmons Double Bay as well as
being a Licensed Real Estate Agent, responsible for the sale of some of
Sydney's most sought after properties. She is also one of Laing &
Simmon's Networks highest consistently performing talents for the last
20 years.
D'Leanne has been honoured 3 times as the New South Wales Residential
Salesperson of the Year by the Real Estate Institute of New South Wales.
She has also been honoured by the Real Estate Institute of Australia by
being named Australian Residential Salesperson of the Year.
Most recently, she has been honoured by the Real Estate Institute of New
South Wales by winning the coveted Award for excellence in Auction
Marketing.
The Awards by the Real Estate Institute recognise outstanding service in Residential Sales for New South Wales.
In addition to the awards from the Real Estate Institute, D'Leanne has
been awarded the highest income producer in the National Laing &
Simmons Group for the last 4 years.
Working with Laing & Simmons Double Bay over the last 20 years has
seen D'Leanne develop and maintain a strong understanding of sales and
marketing in all areas of the residential and commercial property
market. She also offers a breadth of experience in consulting on
residential properties and development sites.
Her personal philosophy behind her many successes is simple and
unwavering… "Consistently deliver the highest level of service and
commitment to buyers and sellers alike".
D'Leanne gives no less than 100% on everything that she does and this
approach has seen her collect numerous industry awards which recognise
her expertise, dedication and of course, results.
D'Leanne's current sales achievements continue to identify her as a strong, capable and extremely talented Real Estate Agent.
Office
373 New South Head Road Double Bay, NSW, 2028
---
---