Need to Buy a Home or an Investment Property in Sydney? We have listed the 10 Best Sydney Buyers Agents.
Jack Henderson – Henderson Advocacy – Sydney Buyers Agents
Jack Henderson began his property-investing journey back when he was just 18 years old in the Sydney suburb of Coogee.
Fast-forward to today and Jack has amassed a great deal of property experience very quickly and now has a very healthy portfolio of property assets scattered across Sydney's Eastern Suburbs as well as Newcastle's blue chip areas.
As a top-level Sydney Buyers Agent, Jack understands value and how to find it. Markets move up and down but it's knowing where, when and what to buy is his strong suit. Personal experience is critical as a buyer's agent.
Utilising his own and client experiences, Jack has helped many time-poor professionals purchase investment and owner-occupied properties in many areas in Sydney.
He prides himself on carefully guiding clients through the purchasing process, sourcing all relevant information, valuation data, market intelligence and consistently delivering above and beyond expectations.
Jack relishes negotiating and brings professionalism and buying skills to the table to ensure his buy client comes out on the right side of that negotiation.
His philosophy is to enjoy what you do and do it well. You can have a good life by making your investments do all the work for you. Focusing on ambitious but sustainable growth strategies with the bigger picture is his mindset.
Contact – Jack Henderson
Gianni Musumeci – Buyers Agent Sydney
Gianni is a highly experienced investor and passionate advocate for financial literacy with over 20 years of experience in the industry. He purchased his first property at just 18 years of age, and has since built a successful investment property portfolio with strong capital growth and passive income.
With over a decade of experience in the financial planning industry and various accreditations including mortgage broking, financial planning and property services, Gianni has a wide and deep understanding of investment strategies associated with buying property and wealth creation in Sydney.
Gianni is dedicated to helping time-poor or inexperienced individuals take their first or next step on the Sydney property ladder. With practical experience, education, and extensive knowledge of the property industry, Gianni facilitates property purchases and empowers clients to build wealth and achieve their future financial goals.
His personalized approach, patience and genuine passion for helping others have earned him high praise from satisfied clients who appreciate his expertise, data-driven approach, and excellent customer service.
Whether it's providing property buying reports and advice, leveraging market knowledge to secure great prices in competitive Sydney neighborhood's, or offering evidence-based guidance on investment strategies, Gianni is known for his professionalism, generosity, and commitment to his clients' success.
With his exceptional track record and dedication to financial literacy, Gianni is highly recommended by Buyers Agent clients who value his expertise, integrity, and results-driven approach.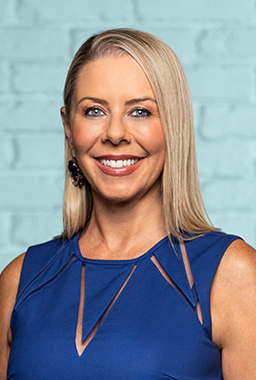 Amanda Gould – HighSpec Properties (Sydney & Byron Bay) 
Amanda Gould is one of Sydney's leading Buyers Agents with a team of 10 across 2 offices, covering all of Sydney, Byron bay & The Northern Rivers.
Following a first home purchase in 1988, and then a series of investment property purchases and developments in Sydney, Amanda realised her calling and became a Buyers Agent.
That 30 years of experience now allows her to do what she does best, matching clients to their ideal property, enabling them to own a 'slice of Sydney', sooner, at the right price and without the hassle!
Hunting for property can be exciting but also daunting whether it is for your own home or for an investment portfolio. Good contacts in real estate are critical, so Amanda's extensive network of industry professionals cultivated over three decades, give her the inside running on many properties , both off market as well as on market.
Amanda's depth of personal experience helps her forecasts the potential of successful property investments. As the founder and director of HIGHSPEC Properties and an experienced renovator and investor, Amanda and her team offer clients a curated list of suitable properties that not only match their buyers' purchasing criteria, but also have the capacity to increase the value of their asset portfolio.
Sydney's real-estate agents know Amanda Gould for offering her clients "first in-best dressed" deals that are unreleased in the market. Negotiating great outcomes for clients and securing the best properties is what drives the success at HighSpec Properties.
Patience, confidence and a clear understanding of client's needs have allowed Amanda to stand out in the industry. Her stellar results are supported by a long list of client testimonials, and recognised through numerous awards including this years' prestigious REIA Award of Excellence, awarded by the Real Estate Institute of Australia.
Connect with Amanda Gould today .
Offices
Suite 17/20-28 Maddox St, Alexandria NSW 2015
Habitat 20 Fullerton Lane Byron Bay 2481
---
Ben Plohl – BFP Property Buyers – Sydney
Ben is the founder of BFP Property Buyers and has spent over 15 years buying real estate in Sydney, both personally and professionally.
He is a qualified Chartered Accountant and enjoyed a long career as a CFO and senior business adviser in both Sydney and London. Ben has also studied land economics and is an expert when it comes to analysing property cycles.
Ben purchased his first investment property at just 18 and quickly realised the benefits of investing in real estate. He has gone on to build a multi-million dollar property portfolio.
Ben's experience and success has developed into a passion for helping others make smart decisions when it comes to buying real estate. Whether that is as an Owner Occupier, Investor or a first home buyer. His knowledge and expertise with finding great Sydney properties and negotiating the right price for his clients, gives him a lot of personal satisfaction.
Today Ben helps many clients buy their dream home in Sydney or an investment property throughout Australia.
Utilising his unique skill sets, Ben guides and advises his clients through the entire real estate buying process, providing in depth market intelligence and research and a first class service. Ben is also an expert negotiator and uses his experience to deliver outstanding results for his clients.
When Ben is not viewing or negotiating a property transaction on behalf of a client, you'll find him spending time with his wife and two young daughters in their Sydney home.
Education
Bachelor of Business (Accounting)
Graduate Diploma in Chartered Accounting
Certificate III in Property Services (Real Estate)
Memberships
Chartered Accountant
Licenced Real Estate Agent
Property Investment Professionals Association (PIPA)
Property Investors Council Australia (PICA)
Contact
[email protected]
0434 561 378
---
JULIE DeBONDT-BARKER – PROPERTY HOME BASE – Sydney Buyers Agent
Julie DeBondt-Barker will take the guesswork out of buying your next Investment Property in Sydney !
Buying Investment Property has a lot of property marketing noise around it. EVERYBODY it seems has an opinion. WHAT you should buy, WHERE you should buy it, and where there might be a great "deal".
Julie helps cut through the barrage of information and discerns what is best for YOU and your unique purchasing goals. Buying property is definitely not a one-size fits all acquisition.
You do not want to risk your hard earned capital, by making a poor decision. Particularly in the complex Sydney market. That is why an experienced, independent Buyers Agent is crucial.
Julie and her Team at Property Home Base bring over 80 years of experience in buying and transacting in Real Estate.
Savvy Investors appreciate the Strategic Investment service that offers AI (Artificial Intelligence), market analysis and data driven predictions. This is combined with a caring human touch of authentic advice and professional negotiation.
Property Home Base works completely focused on your own personalised Strategic Assessment to locate and buy the perfect Sydney property that will ensure that you achieve your financial goals. Whether that be high capital growth, high yield, or both!
Property Home Base makes having a Buyers Agent Affordable for EVERYONE offering a low Flat Fee Service that is fair, competitive and professional. You can check out their fees on their website.
Julie started Property Home Base in 2013 and has not waivered from her commitment, to save you time, heartache and money when buying property!
You can read the reviews of what Clients have had to say about their experiences with Property Home Base.
Call Julie today to discuss your next Investment Property!
CONTACT – JULIE DeBONDT-BARKER
---
Jay Anderson – Jay Anderson Property – Sydney Buyers Agent
Property Strategist, Buyers Agent, Property Advisor
QPIA, LREA, Cert Prop. Serv, Dip. Bus Mgmt, Dip. Hos Mgmt, CHRM
Jay Anderson is a real estate expert and thought leader specialising in acquiring high performing residential and commercial properties in Sydney and high growth markets around Australia.
Known as one of the most knowledgeable and intelligent buyers agents in the industry, Jay has a great depth of understanding around market trends, pricing and purchasing strategy.
He guides his clients through the entire purchasing process, to make informed and calculated decisions, to ensure they achieve the best possible result.
Buying property is one of the most significant financial decisions you will ever make. The real estate industry market is in constant flux, so unless you are a property professional, it is difficult to be fully aware of everything that is happening in a local market.
Jay identified that the real estate process was fundamentally slanted in favour of the sellers with very little professional help for property buyers. He made it his goal to provide a client-oriented approach to home buying.
"Having an expert representing your financial interests in a real estate transaction can make a huge difference to your overall success."
Whether you are buying your first home, dipping your toes into the investment market, or are a seasoned investor, Jay's goal is to provide long-term support, solutions and education to ensure that our clients develop a sophisticated, expansive and prosperous portfolio.
Jay is a proud member of the Property Investment Professionals of Australia (PIPA), Property Investors Council Australia (PICA), a Qualified Property Investment Advisor (QPIA) and a licenced Real Estate Agent (LREA).
Contact Jay Anderson 
[email protected]
0410 746 200
---
Luke Bindley – Austin Buyers Agents Sydney
Luke is the founder of Austin Buyers Agents and has been working in the property industry for more than 7 years.
Luke has worked across all sectors of real estate including commercial, residential and property acquisitions for both home buying and strategic investment. This has given him substantial knowledge and insight into the property buying process and has enabled him to cultivate his expertise in negotiating and securing property for his clients.
Luke provides a comprehensive, bespoke property buying service, always prioritising his client's needs above all else and prides himself on always bringing an unmatched level of service.
Luke is known for his great attention to detail and ability to identify a superior property. He possesses strong communication and social skills which allows him to listen and understand his clients brief whilst executing the perfect property.
Searching for the right property can be a complicated and overwhelming process, especially in today's competitive market. That's where Austin Buyers Agents comes in – We provide our clients with a team of professionals who are committed to ensuring the property buying process is as smooth and stress-free as possible. We will oversee and facilitate the entire process from start to finish. Speaking to agents, solicitors and mortgage brokers on your behalf, coordinating building and pest inspections and liaising with any other third parties necessary.
Austin Buyers Agents works with home buyers, investors, time poor professionals, relocators and expats across Sydney.
We also invest interstate throughout Australia to ensure diversity within our client's property portfolio.
We have built strong relationships with agents and gain access to extensive agent databases providing us with off market and pre market opportunities, saving you time, money and stress.
We are dedicated to helping you find the perfect property! Call us today and see how we can help secure your next home or investment.
Contact Luke Bindley
Luke – 0433 288 947
www.austinbuyersagents.com.au
[email protected]
---
IBuy Property Buyers Agents – Sydney 
iBuy Property Buyers Agency gives people access to a successful investor with 30 years worth of buying experience in the Sydney real estate industry.
Walter is a Buyers Agent who guides clients of this boutique-style agency through the entire buying process to make sure they purchase the right property at the right price.
Having built a large portfolio of 12 properties from scratch valued at over $12 million, he has also been featured in property investment publications as well as many speaking engagements teaching investors how to invest in Sydney property. Walter is widely known for his knowledge, expertise, industry relationships, and capability to be a trusted advisor through his wealth of knowledge.
At iBuy Property Buyers Agency you get full access to Walter, the company's founding Director, who provides a personalized service that guarantees a successful and fulfilling experience. He has been involved in transactions between $500k and $25 million across Sydney and manages to save his clients thousands of dollars and lots of time on each purchase.
Walter has worked in the Sydney Real Estate industry for 30 years. For most of his career, he was a business owner with his own office, which he founded when he was only 23 years of age and was later appointed CEO of one of the major real estate franchise groups in Australia which he grew from 5 to over 40 offices.
Throughout his career, Walter has worked alongside and coached many of the top-performing agents in Australia. He is an expert in the real estate sales process which allows him to structure successful transactions through iBuy Property Buyers Agency.
Office
181 Old South Head Road
Bondi Junction , Sydney, NSW 2022.
Contact Walter
[email protected]
0411 879 434
---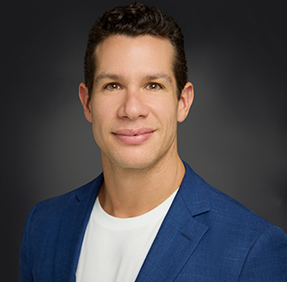 Jayden Hurvitz – One Buyers Agency Sydney
Embark on a seamless property journey with Jayden Hurvitz at One Buyers Agency, your premier choice for real estate expertise in Sydney's Eastern Suburbs. With a legacy of excellence, Jayden's unique approach towards real estate sets him apart as the best buyers agent you will find.
His journey reflects his unwavering dedication to his clients and the industry. Jayden has transitioned from successfully running large scale start up's in New York & overseeing multiple multi million dollar organisations to leading One Buyers Agency to being the premier choice for buyers agents in the Eastern Suburbs. Driven by a passion for helping clients find their perfect home, showcases a remarkable blend of professionalism and personal touch.
His profound understanding of the local market, an expansive network, and exemplary negotiation skills make him sought after by many. Jayden ensures a tailored experience, providing access to a myriad of off-market properties and securing the best deal for you. His client-centric approach guarantees a real estate journey that is not only fruitful but personalised and enjoyable.
With Jayden, every transaction transcends a mere deal; it's a step closer to your dream home. Contact Jayden Hurvitz at One Buyers Agency today, and explore a world where your real estate aspirations in the Eastern Suburbs are transformed into reality with utmost professionalism and dedication.
*One Buyers Agency is a distinguished real estate firm located in Sydney's Eastern Suburbs, dedicated to providing personalised and professional service. With a team of seasoned buyers agents led by Jayden Hurvitz, the agency excels in delivering a tailored property buying experience, ensuring clients' real estate aspirations are met with utmost professionalism and excellence. 
One Buyers Agency
Unit 2/306-310 New South Head Road, Double Bay NSW 2028
(02) 9121 6212
Mobile: 0415 963 639
Darren Piper – Universal Buyers Agents Sydney – Off Market Property Specialist

Darren is the Founding Director of Universal Buyers Agents. He leads a team of highly qualified, real estate savvy Buyers agents that are across all the diverse property market sectors and regions in Sydney
Darren's commitment to his clients is outstanding customer service, honesty, and flexibility. It is the proven ability and experience to consistently achieve successful property buying outcomes that he attributes to his success. His emphasis on personalised service and attention to detail has meant many referrals from existing clients.
Darren is committed to these principles which has led to a strong satisfaction rating from clients and the rapport among his peers and the wider community.
"I am diligent, focused, and wholeheartedly committed to achieving the best possible outcome for all my clients".
Darren is recognised as an expert in the Sydney and Australia wide property markets and continues to provide advice and opinions in the broadcast media including Smart property investment magazine, realestate.com.au, domain.com.au, therealestateconversation.com.au, REB, news.com.au.
The Universal team are constantly redefining the best way to purchase property today. By disrupting the status quo and working exclusively for you, the buyer, we ensure we achieve the bet deal possible for you. If you are looking to buy a self-occupied home or investment property, we manage every aspect of the buying process.
Services include :
* Searching/Sourcing
* Inspect & Assess
* Due diligence
* Expert negotiation
* Auction bidding
* Off-market property
Let Universal Buyers Agent Sydney ensure you buy the right property, in the right location, at the right price, every time.