Choosing the right Buyers Agent can make a big difference to the purchase price of your property.
Need to Buy a Home or an Investment Property in Inner Western or Eastern Suburbs of Sydney?
We have listed the 10 Best Inner West and East Sydney Buyers Agents.
Jack Henderson – Henderson Advocacy – Buyers Agent Inner West Suburbs Sydney
Jack Henderson has been buying, investing and transacting in Sydney Inner West suburbs since he was a young man. He knows these areas very well.
Over the years Jack has amassed a substantial amount of property buying experience and has helped many clients build a healthy portfolio of property assets scattered across Sydney's Western and Inner west Suburbs. 
As a top-level Sydney Buyers Agent with substantial experience in the Western and Inner west Suburbs region, Jack understands how to find value in any market conditions. Markets that are moving up, as they are now, require a different strategy as to when they are trending down. It is knowing what, where and when to buy that is crucial. His personal experience has made him a successful as a buyer's agent in all market conditions.
Based on his own and his client's experiences, Jack has helped many time-poor professionals and business people purchase investment and owner-occupied properties in many areas in Sydney. 
He carefully works with his clients right through the purchasing process, detailing and sourcing the relevant information and important valuation data. Based on this market intelligence he is consistently delivering above and beyond his many buy agent clients expectations.
Jack really does love negotiating with agents and owners and brings his professional buying skills to the equation to ensure his clients end up with a great outcome from the negotiations.
His believes to do what you do well you have to enjoy it. Which he does .You can have a successful property investing life by making those investments do the hard work for you. Stay focused on value and sustainable growth strategies with the bigger picture in mind is his advice to clients.
Contact
[email protected]
0450 282 408
---
---
Gianni Musumeci – Buyers Agent – Inner West Suburbs Sydney
Gianni is a highly experienced investor and passionate advocate for financial literacy with over 20 years of experience in the industry. He purchased his first property at just 18 years of age, and has since built a successful investment property portfolio with strong capital growth and passive income.
With over a decade of experience in the financial planning industry and various accreditations including mortgage broking, financial planning and property services, Gianni has a wide and deep understanding of investment strategies associated with buying property and wealth creation in Sydney. 
Gianni is dedicated to helping time-poor or inexperienced individuals take their first or next step on the Sydney property ladder. With practical experience, education, and extensive knowledge of the property industry, Gianni facilitates property purchases and empowers clients to build wealth and achieve their future financial goals.
His personalized approach, patience and genuine passion for helping others have earned him high praise from satisfied clients who appreciate his expertise, data-driven approach, and excellent customer service.
Whether it's providing property buying reports and advice, leveraging market knowledge to secure great prices in competitive Sydney neighborhood's, or offering evidence-based guidance on investment strategies, Gianni is known for his professionalism, generosity, and commitment to his clients' succes
s.
With his exceptional track record and dedication to financial literacy, Gianni is highly recommended by Buyers Agent clients who value his expertise, integrity, and results-driven approach.
---
---
Jay Anderson – Jay Anderson Property – Buyers Agent – Inner West and Eastern Suburbs Sydney
Property Strategist, Buyers Agent, Property Advisor
QPIA, LREA, Cert Prop. Serv, Dip. Bus Mgmt, Dip. Hos Mgmt, CHRM
Jay Anderson is a real estate market expert and thought leader focused on helping clients acquire high performing residential and commercial properties in Inner West and Eastern Suburbs of Sydney.
As one of the most knowledgeable and detailed buyers agents in the industry, Jay has a well earned reputation for understanding changing market trends, market pricing and effective purchasing strategies. The West and Eastern Suburbs in Sydney are very diverse and require a deep understanding of where growth and opportunity can be found.
Jay guides his clients through the entire buying process. He shows them how to make informed and calculated decisions, to ensure they achieve the best result possible.
Buying property is a very significant financial decision. The Sydney real estate market is constantly changing so, it is difficult to be fully aware of everything that is happening in a local market unless you are a property professional.
Jay observes that the real estate transaction process has always been tilted in favour of the sellers with very little professional help for property buyers. He made it his goal to provide a balance to this situation by representing and acting independently for the Buyer and approach purchasing property as a professional.
"Having an expert representing your best interest in a real estate transaction can make a huge difference to your overall success."
Whether you are a first home buyer, looking to purchase an investment property, or your dream home, Jay's goal is to provide long-term support, solutions and education to ensure that his clients buy the right property at the right price in the West and Eastern Suburbs of Sydney and develop a sophisticated, expansive and prosperous property portfolio.
Jay is a proud member of the Property Investment Professionals of Australia (PIPA), Property Investors Council Australia (PICA), a Qualified Property Investment Advisor (QPIA) and a licenced Real Estate Agent (LREA).
Contact Jay Anderson 
[email protected]
0410 746 200
---
Kristan Johnson – Johnson Property Co – Buyers Agent Sydney

Kristan Johnson is a dynamic and accomplished buyer's agent with over a decade of experience buying and selling property in the Inner West and across NSW. As the founder of Johnson Property Co., a property-buying agency based in Newtown in the Inner West of Sydney, Kristan is dedicated to providing his clients with exceptional service and delivering amazing results.
With his in-depth knowledge and expertise of the Inner West market, Kristan has earned a reputation as one of the top buyer's agents in the industry. His commitment to delivering tailored solutions and personalised service has led to numerous happy clients and glowing recommendations.
At Johnson Property Co., Kristan offers a comprehensive range of services, including property searches, negotiation, bidding at auction, and everything needed to secure the best possible property and the best possible price. He has a proven track record of achieving outstanding results for his clients and is known for his integrity, professionalism, and attention to detail.
As a buyer's agent and property expert, Kristan is passionate about helping his clients navigate the complexities of the property market and achieve their property goals. He brings a dynamic and results-driven approach to his work, and his clients trust him as a strategic partner in their property journey.
With Kristan and the team at Johnson Property Co. by your side, you can be assured of expert advice, personalised service, and a commitment to delivering outstanding results. Contact Kristan today to discuss your property needs and how he can help you achieve your property goals.
Address: 303, 3 Gladstone Street Newtown 2042.
Email: [email protected]
Phone: 1800 413 747
Mobile: 0422 987 323
---
---
Nick Viner – Buyer's Agent – Inner West and Eastern Suburbs
As a licensed buyers agent and an expert in Sydney real estate, Nick understands the time constraints, financial pressures and specific concerns faced by those searching for residential properties in the Inner West and Eastern suburbs. He is keen to use his detailed understanding of the Sydney real estate market to help you find the best property to suit your requirements.
With over 10 years experience as a property lawyer, Nick identified an increasing need to assist home buyers and investors to find their dream properties and achieve their real estate goals. Through his attention to detail, passion for real estate and focus on delivering exceptional service, Nick is dedicated to ensure that you obtain the highest quality of real estate advice.
Well respected in the industry, Nick has established relationships with numerous real estate agents throughout Sydney. These connections, particularly in the western and eastern suburbs allow Nick access to many off-market opportunities or silent sales.
Nick understands that communication and personal service are essential for maintaining successful relationships with his clients and he aims to make every transaction as efficient and hassle-free as possible. Nick has a reputation for being straightforward and down to earth whilst his professionalism, knowledge of the sydney market and ability to connect with people from all walks of life, ensure that his clients receive a unique and rewarding experience.
Office
21-23 Norton Street
Leichhardt, NSW 2040
---
---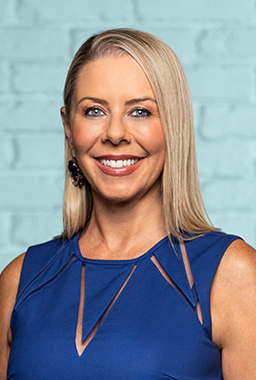 Amanda Gould – HighSpec Properties (Sydney, Inner West, Northern Beaches, North Shore, Eastern Suburbs, Sutherland Shire & Byron Bay)
Amanda Gould is one of Sydney's leading Buyers Agents with a team of 5 across 2 offices, covering all of Sydney, Byron Bay & The Northern Rivers.
Following a first home purchase in 1988, and then a series of investment property purchases and developments in Sydney, Amanda realised her calling and became a Buyers Agent.
That 30 years of experience now allows her to do what she does best, matching clients to their ideal property, enabling them to own a 'slice of Sydney', sooner, at the right price and without the hassle!
Hunting for property can be exciting but also daunting whether it is for your own home or for an investment portfolio. Good contacts in real estate are critical, so Amanda's extensive network of industry professionals cultivated over three decades, give her the inside running on many properties , both off market as well as on market.
Amanda's depth of personal experience helps her forecasts the potential of successful property investments. As the founder and director of HIGHSPEC Properties and an experienced renovator and investor, Amanda and her team offer clients a curated list of suitable properties that not only match their buyers' purchasing criteria, but also have the capacity to increase the value of their asset portfolio.
Sydney's real-estate agents know Amanda Gould for offering her clients "first in-best dressed" deals that are unreleased in the market. Negotiating great outcomes for clients and securing the best properties is what drives the success at HighSpec Properties.
Patience, confidence and a clear understanding of client's needs have allowed Amanda to stand out in the industry. Her stellar results are supported by a long list of client testimonials, and recognised through numerous awards including this years' prestigious REIA Award of Excellence, awarded by the Real Estate Institute of Australia, and REINSW Buyers Agent of the year.
Connect with Amanda Gould today. 
Offices
Suite 17/20-28 Maddox St, Alexandria NSW 2015
Habitat 20 Fullerton Lane Byron Bay 2481
---
---
Amanda Bidder – Buying Agent Sydney West
Amanda purchased her first investment property in 1989 and has worked in the Sydney real estate industry since 2001. Amanda grew up around country real estate, with her father being a selling agent and auctioneer.
She had the concept of how easy it is to build wealth through real estate from an early age. As an expat in 1996 she had a difficult time purchasing property in Sydney without a buyers agent, realizing then that there was nobody protecting buyers.
She worked for McGrath Estate Agents selling real estate in the inner west, lower and upper north shore for several years, and has worked as a buyers' agent since 2008, leveraging her know how and industry contacts for her clients.
Amanda works with a small research team, leaving no stone unturned. Amanda has a "clients for life" philosophy and will stop at nothing to match her clients to their perfect home. Amanda turns what can be a stressful situation into one that you will actually enjoy.
Office
Level 26, 44 Market St
Sydney 2000
---
---
Gaby Ferreyra – Scout Property – Sydney Western Suburbs
With close-knit industry networks and a deep understanding of the diverse and fast-moving inner west property market, our property scouts are equipped to secure your dream home or investment sooner and for the best possible price.
Although elusive to the everyday civilian, off-market properties really do exist and we generally get first dibs! Our professional contacts and databases alert us to properties before they are listed on the open market, giving us preview—and sometimes even exclusive—viewings
Whether your property search is for your forever family home, a quick property flip, short-term lifestyle whims, or a long-term investment plan, we will focus on capital growth potential above all else as we believe this is the most powerful avenue towards wealth creation.
Our chief buyer's agent, Gaby Ferreyra brings:
A lifetime of Sydney inner west knowledge
3 years as a successful real estate agent
12 years industry insight & local business networks
A streamlined approach to buying your dream home or investment property
An impressive portfolio of personal & professional property & development purchases
Office
Shop 1/192 Enmore Road
Enmore NSW 2042
---
---
John Carew – Mayfield Property 
John purchased his first property in Newtown in his early twenties and quickly learned the benefits of building a property portfolio.  What initially started as a smart investment decision soon lead to an insatiable passion.  It wasn't long until John left behind his banking career to pursue the property industry full-time.
John discovered that he not only loved buying property, but also thoroughly enjoyed helping others to build their own property portfolio…and Mayfield Property Buyers was born!
John loves empowering buyers to make smarter decisions.
By sharing his experience with others, John allows the average buyer to have an expert in their corner, ensuing they avoid common mistakes and get the best possible outcome for their purchase.
John utilises his highly attuned analytical skills, relaxed, calm composure, and his nerves of steel, to negotiate properties and help others to make smarter decisions when buying property.
When John is not viewing property, he enjoys spending time with his wife and 3 young boys at his home in Gladesville, visiting the family farm, hitting the snowy slopes or enjoying a crisp ale while cheering on his favourite rugby team – the NSW Waratahs!
Office
Suite 1, Level 10
17-19 Bridge St
Sydney NSW 2000
---
Veronica Morgan – Good Deeds Property Buyers
Veronica Morgan is the Founder and Principal of Good Deeds Property Buyers. She is also the co-host of the popular series Location Location Location Australia with Bryce Holdaway and also Relocation Relocation Australia on Foxtel's The Lifestyle Channel Australia. You can tune into Veronica as she co-hosts the property podcast The Elephant in the Room, which investigates who is really in control when you buy property. She's also recently co-founded Home Buyer Academy, which provides online support for first home buyers so they can get onto the property ladder without making costly mistakes.
Adding "author" to her title became a reality, launching her first book: Auction Ready – how to buy property at auction even though you're scared sh*tless, the only step-by-step guide you need giving you the essential advice, strategies and techniques that Veronica personally uses as a Buyer's Agent in Australia's most competitive property market.
Veronica is passionate about residential real estate and knows first hand the importance of owning and living in the right property. Prior to "jumping the fence" and becoming a buyers' agent, she was an acclaimed sales agent in a leading independent agency in Sydney's Inner West.
Since forming Good Deeds Property Buyers in 2009, Veronica has become a credible (and often controversial) source of opinion on Sydney's property market. Amongst other things, she has been a regular guest co-host on Your Money "Auction Day" (formerly Sky News Real Estate), presented at Grand Designs Live Australia, been an REINSW awards judge & also judged the inaugural REB Women in Real Estate Awards in 2019, was a key note speaker at the REINSW Women in Real Estate Conference in 2012 and 2019, served as Vice President of REBAA and has written numerous articles for mainstream and industry publications including The Sydney Morning Herald's Domain supplement, Inside Out, Australian Property Investor, Your Investment Property & Smart Property Investment magazines.
Veronica Morgan is a Licensed Real Estate Agent, a Qualified Property Investment Adviser® as well as holding a Bachelor of Design (Visual Communications) and a Master of Commerce (Marketing). She sounds a bit like a girly swat but she really knows how to burn the candle at both ends!
Office
Level 1, 212A Darling Street,
Balmain, NSW 2041
---
---