Need to Buy a Home or an Investment Property in Upper North and North Shore Sydney?
We have listed the 10 Best Sydney Upper North and North Shore Buyers Agents.
Gianni Musumeci – Buyers Agent – North Shore And Upper North Sydney
Gianni is a highly experienced investor and passionate advocate for financial literacy with over 20 years of experience in the industry. He purchased his first property at just 18 years of age, and has since built a successful investment property portfolio with strong capital growth and passive income.
With over a decade of experience in the financial planning industry and various accreditations including mortgage broking, financial planning and property services, Gianni has a wide and deep understanding of investment strategies associated with buying property and wealth creation in Sydney.
Gianni is dedicated to helping time-poor or inexperienced individuals take their first or next step on the Sydney property ladder. With practical experience, education, and extensive knowledge of the property industry, Gianni facilitates property purchases and empowers clients to build wealth and achieve their future financial goals.
His personalized approach, patience and genuine passion for helping others have earned him high praise from satisfied clients who appreciate his expertise, data-driven approach, and excellent customer service.
Whether it's providing property buying reports and advice, leveraging market knowledge to secure great prices in competitive Sydney neighborhood's, or offering evidence-based guidance on investment strategies, Gianni is known for his professionalism, generosity, and commitment to his clients' success.
With his exceptional track record and dedication to financial literacy, Gianni is highly recommended by Buyers Agent clients who value his expertise, integrity, and results-driven approach.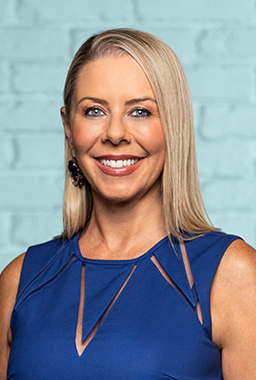 Amanda Gould – HighSpec Properties (Sydney, Inner West, Northern Beaches, North Shore, Eastern Suburbs, Sutherland Shire & Byron Bay)
Amanda Gould is one of Sydney's leading Buyers Agents with a team of 5 across 2 offices, covering all of Sydney, Byron Bay & The Northern Rivers.
Following a first home purchase in 1988, and then a series of investment property purchases and developments in Sydney, Amanda realised her calling and became a Buyers Agent.
That 30 years of experience now allows her to do what she does best, matching clients to their ideal property, enabling them to own a 'slice of Sydney', sooner, at the right price and without the hassle!
Hunting for property can be exciting but also daunting whether it is for your own home or for an investment portfolio. Good contacts in real estate are critical, so Amanda's extensive network of industry professionals cultivated over three decades, give her the inside running on many properties , both off market as well as on market.
Amanda's depth of personal experience helps her forecasts the potential of successful property investments. As the founder and director of HIGHSPEC Properties and an experienced renovator and investor, Amanda and her team offer clients a curated list of suitable properties that not only match their buyers' purchasing criteria, but also have the capacity to increase the value of their asset portfolio.
Sydney's real-estate agents know Amanda Gould for offering her clients "first in-best dressed" deals that are unreleased in the market. Negotiating great outcomes for clients and securing the best properties is what drives the success at HighSpec Properties.
Patience, confidence and a clear understanding of client's needs have allowed Amanda to stand out in the industry. Her stellar results are supported by a long list of client testimonials, and recognised through numerous awards including this years' prestigious REIA Award of Excellence, awarded by the Real Estate Institute of Australia, and REINSW Buyers Agent of the year.
Connect with Amanda Gould today. 
Offices
Suite 17/20-28 Maddox St, Alexandria NSW 2015
Habitat 20 Fullerton Lane Byron Bay 2481
Peter Kelaher – Buyers Agents – Sydney Upper North And North Shore
After spending more than a decade on the sales side of real estate, Peter Kelaher decided it was high time home buyers' interests were represented in the property transaction. Hence PK Property Search & Negotiators were the first Buyer's Agency to establish itself in Sydney back in 1997. With experience as a Keynote Property Speaker for major banking corporations, a Property Writer for News Ltd and Property Reporter for Channel 7 and Channel 9, there's no doubt Peter is one of the most experienced in his field. Incorporated with Peter's general knowledge in property comes his incredible negotiating skills, both under auction conditions and private treaty. Peter has negotiated for his clients since 1997 over 1500 properties with a combined value of over $2 Billion dollars.
If you are looking for a Buyer's Agent to give you an independent value on property investment in Sydney and what a property is really worth in any market, and then have someone negotiate the lowest possible price, call Peter today.
Office
Shop 1, 696 Military Road, Mosman NSW 2088
John Carew – Buyers Agents – Sydney Upper North And North Shore
Introducing the founder of Mayfield Property Buyers, John Carew. 2014 was the year that John gave birth to Mayfield Property buyers, leaving a lengthy stint within the banking sector well behind to pursue a career where his heart truly lied.
Deep within his core is a want to make the property purchasing journey as seamless as it can be for any buyer who's ready to jump on board.
You honestly could not find a sharper, more analytical and calmly composed human on the planet than Johnny if you tried, making him a seriously silent assassin. When he's not out in the field tackling the Sydney property market, you can catch him with his wife and 3 young boys or kicking back on the family farm.
Office
2/32 Ferry Street Hunters Hill NSW 2110
Nick Viner – Buyers Agents
With over 10 years experience as a property lawyer, Nick identified an increasing need to assist home buyers and investors to find their dream properties and achieve their real estate goals. Through his attention to detail, passion for real estate and focus on delivering exceptional service, Nick is dedicated to ensure that you obtain the highest quality of real estate advice.
A licensed Sydney Buyers Agent, Nick understands the time constraints, financial pressures and specific concerns faced by those searching for residential properties. He is keen to use his detailed understanding of the real estate market to help you find the best property to suit your requirements.
Well respected in the industry, Nick has established relationships with numerous real estate agents throughout Sydney. These connections allow Nick access to many off-market opportunities or silent sales.
Buyers Agent Sydney, Nick understands that communication and personal service are essential for maintaining successful relationships with his clients and he aims to make every transaction as efficient and hassle-free as possible. Nick has a reputation for being straightforward and down to earth whilst his professionalism, knowledge of the market and ability to connect with people from all walks of life, ensure that his clients receive a unique and rewarding experience.
Office
Shop 8, The Italian Forum
21-23 Norton Street
Leichhardt, NSW 2040
Arija McQuillan – Buyers Agents
Arija is a long term resident of the North Shore and very passionate about the area in which she lives and works in. She approaches both life and work with integrity, honesty and the ambition to deliver exceptional results as she believes there is nothing more rewarding than seeing a client fall in love with their new home or knowing that she successfully negotiated a great price on an investment property.
For over twenty years, real estate has been Arija's passion and what she does best is help people buy property.
Her strengths lie in understanding true market value, utilising her extensive network and connections to source only the best properties, a personable approach that clients love and the ability of having successfully navigated a multitude of negotiations for her clients over the years.
Arija specialises in delivering a high quality service with an in depth knowledge of the real estate market. Combining that with the ability to connect with and truly understand her client's property needs, sees her exceeding expectations time and time again.
Let's get personal … Arija is the loving mother of a beautiful little boy Roman, who is 5 years old. Her and her fiancé David couldn't be more proud to be his loving parents and spending time as a family is very important to them.
Arija is also a certified health coach and has a huge passion for health and wellness. Her area of interest is fertility and pre-conception care which is something that she works on in her spare time.
She enjoys new experiences, shopping, travelling, cooking and just having a whole lot of fun!
Office
2 Finlay Rd, Turramurra NSW 2074, Australia
Keith Soames – Buyers Agents
Keith Soames has been working in the Real Estate industry for some 30 years. Keith, his wife Lisa and 3 children live locally and enjoy being involved with the local community events, clubs & charities.
Keith has been involved in thousands of property sales over his 30 year career. The project marketing and development division of the company is Keith's specialty, helping many owners and investors to get the most out of their asset. "The referral business is one of the most satisfying aspects of my career. I believe in providing a level of service that doesn't finish when the sold sign goes up or the keys are handed over, our family is here for the long haul and we look forward to expanding our business and services into the future".
Office 
208 Pacific Highway, Hornsby NSW 2077, Australia
Contact – Keith Soames
Jen Storey – Buyers Agents
Hi, thanks for dropping by. Let's take a minute to get to know each other, so that I can fully understand what you're looking for, and why. It will be time well spent.
Over the last 20 years I've purchased many properties to establish my own impressive investment portfolio. I've also worked in Real Estate sales, and I come from a long line of real estate royalty, so property buying and investing is second nature to me. After qualifying as a Chartered Accountant, I worked for property power house Lend Lease, as well as Chase Bank in Sydney, and investment banks in London. Settling back in to Sydney life, I set up a Coffee Roasting business with my husband, while raising two amazing children. I've lived on Sydney's North Shore for pretty much all of my life. I know the great streets, the best shops, the fine schools and parks, and of course the best cafes.
While I have sourced many investment properties, my passion is locating homes that are a good fit for my clients. I will take the time to get to know you, what Inspires your choices, and what you and your family will want over the next ten or more years.
Let me take the stress out of your next property purchase. As a professional licensed Buyer's Agent, sourcing properties, assessing them, and negotiating is what I do full time. Please get in touch so I can get to know you, and what you're looking for with this property purchase. Please note that I cannot take on identical briefs at the same time, and I will only work with a maximum of three clients at a time. Let's chat over a coffee with a no obligation, free 45 minute consultation.
Matt Bolin – Buyers Agents
A leading agent in the area for over a decade, Matt has a reputation for excellence, consistently achieving outstanding results. Passionate, driven and committed to exceeding expectations, Matt always puts his clients' interest above all. A highly skilled negotiator, Matt's calm manner and exceptional communication skills make him a vendor's best asset.
While his results rank him at the top of the Ray White Group year after year, his down to earth, friendly and approachable nature make dealing with Matt an enjoyable experience. His over 250 client testimonials repeatedly refer to him as genuine, dedicated, strategic and a master of his trade.
With a particular interest in helping clients prepare their home for sale, Matt and his team will work with you to maximise your property's potential and achieve the highest return on your investment.
Turramurra born and bred, and a proud local, when he's not selling real estate, he's a devoted father to his two daughters and a passionate member of the North Turramurra band "Parental As Anything".
Office
2 Turramurra Avenue
Turramurra, NSW 2074
Sarah Kaye – Buyers Agents
Sarah knows Sydney's North Shore and Northern Beaches intimately. For more than twenty years she has lived in this beautiful, leafy part of Sydney. Her children attended Knox Grammar School and through connections with other parents and the community she has made a wide network locally.Her passion for property led Sarah into a career as a real estate agent based in Turramurra.
Talking to prospective buyers at open house inspections and realizing how time poor they were gave Sarah the idea to switch to 'the other side of real estate' and become a buyer's agent. It's a role she loves and it gives her real joy to match her clients with their ideal new homes.
Sarah is the Founder and Principal of Love Live Sydney and is a Licenced Agent.
Office
11/ 635 Pittwater Road, Dee Why. NSW 2099