Need to Buy a Home or an Investment Property in Sydney Eastern Suburbs?
We have listed the 10 Best Sydney Eastern Suburbs Buyers Agents.
Jack Henderson – Henderson Advocacy – Buyers Agent Eastern Suburbs Sydney
Jack Henderson been investing and transacting in property from when he was just 18 years old in the Eastern Suburbs of Sydney.
Over this time Jack has amassed a great deal of property buying experience and now owns a healthy portfolio of property assets scattered across Sydney's Eastern Suburbs as well as Newcastle's blue chip areas.
As a top-level Sydney Buyers Agent focused on the Eastern Suburbs region, Jack understands value and how to find it in any market conditions. Markets move up as there are now and at some point may go down, but it's knowing where, when and what to buy that is critical. His personal experience has made him a successful as a buyer's agent.
Drawing on his own and his client's experiences, Jack has helped many time-poor professionals purchase investment and owner-occupied properties in many areas in Sydney.
He carefully guides his clients through the purchasing process, checking and sourcing all relevant information, important valuation data, market intelligence and consistently delivering above and beyond his many buy agent clients expectations.
Jack relishes negotiating with agents and owners and brings professionalism and buying skills to the equation to ensure his clients comes out on the right side of that negotiation.
His philosophy in work and life is to enjoy what you do and do it well. You can have a successful investing life by making your investments do all the work for you. Focusing on ambitious but sustainable growth strategies with the bigger picture is his advice
Contact
[email protected]
0450 282 408
---
Gianni Musumeci – Buyers Agent – Eastern Suburbs Sydney
Gianni is a highly experienced investor and passionate advocate for financial literacy with over 20 years of experience in the industry. He purchased his first property at just 18 years of age, and has since built a successful investment property portfolio with strong capital growth and passive income.
With over a decade of experience in the financial planning industry and various accreditations including mortgage broking, financial planning and property services, Gianni has a wide and deep understanding of investment strategies associated with buying property and wealth creation in Sydney.
Gianni is dedicated to helping time-poor or inexperienced individuals take their first or next step on the Sydney property ladder. With practical experience, education, and extensive knowledge of the property industry, Gianni facilitates property purchases and empowers clients to build wealth and achieve their future financial goals.
His personalized approach, patience and genuine passion for helping others have earned him high praise from satisfied clients who appreciate his expertise, data-driven approach, and excellent customer service.
Whether it's providing property buying reports and advice, leveraging market knowledge to secure great prices in competitive Sydney neighborhood's, or offering evidence-based guidance on investment strategies, Gianni is known for his professionalism, generosity, and commitment to his clients' succes
s.
With his exceptional track record and dedication to financial literacy, Gianni is highly recommended by Buyers Agent clients who value his expertise, integrity, and results-driven approach.
---
---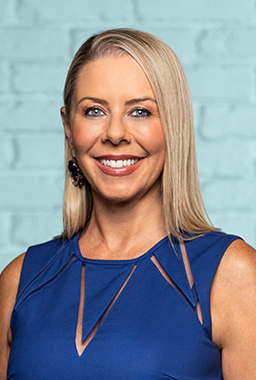 Amanda Gould – HighSpec Properties ( Eastern Suburbs Sydney )
Amanda Gould is one of Sydney's Eastern Suburbs most accomplished Buyers Agents with a team of 11 people across 2 offices, covering all of Sydney and Byron Bay.
Amanda purchased her first home in 1988, and then following a series of investment property purchases and developments in Sydney, she realised her calling and became a Buyers Agent.
That 30 years of experience now allows her to do what she does best, matching clients to their ideal property, finding outstanding homes and units in the eastern suburbs of sydney, at a great price and without the hassle!
Hunting for the right property can be exciting but also challenging whether it is for your own personal residence or for an investment portfolio. Having very good contacts in the real estate industry is critical ! Amanda's has developed an extensive network of industry professionals cultivating relationships built over three decades. This give her the inside running on many properties , both off market as well as on market.
Amanda's depth of personal experience helps her understand the opportunity and potential of successful property investments. As the founder and director of HIGHSPEC Properties and an experienced renovator and investor, Amanda and her team offer clients a curated list of suitable properties that not only match their buyers specifications and requirements but also can have the capacity to increase the value of their asset portfolio over the years.
Amanda Gould is known for offering her clients "first in-best dressed" deals in the eastern suburbs that are unreleased in the market. Negotiating great outcomes for clients and securing the best properties in the eastern suburbs is what drives the success at HighSpec Properties.
Confidence and patience and a clear understanding of her client's needs have allowed Amanda to stand out in the industry. Her stellar results are supported by a long list of client testimonials, and recognised through numerous awards including this years' prestigious REIA Award of Excellence, awarded by the Real Estate Institute of Australia.
Connect with Amanda Gould today .
Offices
Suite 17/20-28 Maddox St, Alexandria NSW 2015
Habitat 20 Fullerton Lane Byron Bay 2481
---
JULIE DeBONDT-BARKER – PROPERTY HOME BASE – Sydney Eastern Suburbs Buyers Agents
Julie DeBondt-Barker will take the guesswork out of buying your next Investment Property in the Sydney Eastern Suburbs !
Buying good Investment Property is more complex than ever, particularly in the sought after locations in the Eastern Suburbs. WHAT you should buy, WHERE you should buy it, and where there might be a great " opportunity ".
Julie helps cut through the overwhelming volume of marketing spiel and works out what is really best for YOU and your particular goals. Buying investment property is definitely not a simple generic offering type formula.
You do not want to risk your hard earned capital, by making a poor buying decision. Particularly in the complex Sydney Eastern Suburbs market. That is why an experienced, independent Buyers Agent is crucial.
Julie and her Team at Property Home Base bring over 80 years of experience in buying and transacting in Real Estate.
Both new and experienced Investors alike appreciate the Strategic Investment service that offers a game changing Artificial Intelligence program that uses up to date market analysis and data driven predictions.
These processes combined with genuine authentic advice and professional negotiation aiming to achieve the best buy price possible in Eastern Sydney.
Property Home Base is particularly focused on your individual Strategic objectives to identify and buy the right Sydney property that will ensure that you achieve your financial goals. Whether that entails high capital growth, high yield, or both!
Property Home Base makes having a Buyers Agent Affordable for EVERYONE offering a low Flat Fee Service that is fair, competitive and professional. You can check out their fees on their website.
Julie started her company Property Home Base in 2013 and has always had one prime goal, and that is to save you time, heartache and money when buying property in Sydney !
Please take the time to read the reviews of what Clients have had to say about their experiences with Property Home Base.
Call Julie today to discuss your next Investment Property!
---
Alexander Smith – Ray White Woollahra

Priding himself on being hard working, motivated and focused, Alexander Smith is a dedicated sales agent working alongside Principal Randall Kemp. Alex is a staunch advocate for his suburbs and believes they are among the most beautiful parts of Sydney. Passionate about Real Estate, he is committed to providing six star service and enjoys helping his clients through what can be the biggest and most important transaction of their lives.
He has a friendly and personable demeanour, hence easily builds rapport and relationships. Ray White is a seamless fit for Alex as he feels they share the same core values of honesty, integrity, passion plus a belief in exceptional customer service.
Office
Level 2, 68 Moncur Street
Woollahra, NSW 2025
---
Scott O'Connor – Eastern Suburbs Property Group
Starting in real estate at the tender age of 17, it was all about making a difference. Scott still believes it is, and the difference is quite simple. "If you say you are going to do something for somebody, then do it".
He was fortunate to have had two of the greatest mentors in real estate; his grandfather who was the owner of a real estate company, and his father Tom O'Connor, who owned Messengers Real Estate, formerly Dally Messengers at Ettalong on the Central Coast. Scott believes the Eastern Suburbs market will experience a pleasant change when dealing with him. This is mainly attributed to the knowledge that has been passed on to him, combined with his direction and fantastic attitude.
Scott's experience is not only limited to selling homes. He has renovated several properties of his own and learnt to do all forms of the renovation process himself. Scott's eye for detail and experience in advising clients on how to obtain the best possible result is invaluable.
Office
Shop 2, 7 – 13 Dover Road,
Rose Bay NSW 2029 , Australia
---
Rodney McLoughlin – TBAS®
A life-long interest and passion for property began for Rodney McLoughlin at the age of 19, when he purchased his first investment property. He became a licensed real estate agent not long after that, and, over the last 30 years, has further honed his skills with the personal investment and development of real estate in Sydney.
Rod founded TBAS® Buyers Agents because, through his own experience, he could see that buyers are underrepresented, often pay above the odds, and don't always end up with the right property. It became his passion, to educate buyers on how to understand and work the market to their advantage.
Rod believes in providing a very personalised service for each one of his clients – always going the extra mile to secure a positive outcome. He uses his network of industry contacts to open up valuable opportunities with off-market properties or sales, prior to listing. He also uses his in-depth knowledge of Sydney real estate to research, evaluate and purchase properties on behalf of his clients, and provide objective, fair and intelligent advice and support.
Office
56 Bundarra Rd
Bellevue Hill NSW 2023
---
Anthony Puntigam – Phillips Pantzer Donnelley
One of the most experienced property specialists in Sydney's Eastern Suburbs, Anthony Puntigam is a respected licensed real estate agent and Auctioneer, with a proven track record in all market conditions. Anthony has been selling real estate here in the Eastern Suburbs for more than 25 years, and over that time has achieved numerous accolades, record sales and a loyal, ever-expanding client base.
Always available for friendly real estate advice and information, Anthony is an agent that takes control of the sales process, minimises stress, has an intimate knowledge of the area, keeps his clients fully informed and acts in a straight-forward manner towards achieving the best possible sale price.
Consistently delivering outstanding results, Anthony's auction success rate speaks for itself – always at above 95% each year. Anthony's experience and professionalism also ensures that clients enjoy significant cost savings on marketing, as his properties tend to have very short days on market before a successful sale is realised.
Anthony has won several Salesperson of the Year Awards and is among the best known agents for prestigious Eastern Suburbs beachside properties. Anthony also has great expertise in marketing boutique development sites off-the-plan as he has the rare ability to convey the full impact of a finished product to potential buyers.
More driven and enthusiastic than ever before, Anthony provides his clients with a rare competitive advantage. With his admirable talents as a negotiator and his intimate knowledge of the local area, it's little wonder countless local residents have entrusted Anthony with the sale of their most valuable assets.
Even with such success, Anthony continues to finely tune his skills and is committed to continuous training annually. A Bronte resident and member of the local surf club, Anthony Puntigam is a passionate ambassador of the local community and an exceptional choice for maximising the returns on your home.
Office
156 Edgecliff Road
Woollahra NSW 2025
---
Veronica Morgan – Good Deeds Property Buyers
Veronica Morgan is the Founder and Principal of Good Deeds Property Buyers. She is also the co-host of the popular series Location Location Location Australia with Bryce Holdaway and also Relocation Relocation Australia on Foxtel's The Lifestyle Channel Australia. You can tune into Veronica as she co-hosts the property podcast The Elephant in the Room, which investigates who is really in control when you buy property. She's also recently co-founded Home Buyer Academy, which provides online support for first home buyers so they can get onto the property ladder without making costly mistakes.
Adding "author" to her title became a reality, launching her first book: Auction Ready – how to buy property at auction even though you're scared sh*tless, the only step-by-step guide you need giving you the essential advice, strategies and techniques that Veronica personally uses as a Buyer's Agent in Australia's most competitive property market.
Veronica is passionate about residential real estate and knows first hand the importance of owning and living in the right property. Prior to "jumping the fence" and becoming a buyers' agent, she was an acclaimed sales agent in a leading independent agency in Sydney's Inner West.
Since forming Good Deeds Property Buyers in 2009, Veronica has become a credible (and often controversial) source of opinion on Sydney's property market. Amongst other things, she has been a regular guest co-host on Your Money "Auction Day" (formerly Sky News Real Estate), presented at Grand Designs Live Australia, been an REINSW awards judge & also judged the inaugural REB Women in Real Estate Awards in 2019, was a key note speaker at the REINSW Women in Real Estate Conference in 2012 and 2019, served as Vice President of REBAA and has written numerous articles for mainstream and industry publications including The Sydney Morning Herald's Domain supplement, Inside Out, Australian Property Investor, Your Investment Property & Smart Property Investment magazines.
Veronica Morgan is a Licensed Real Estate Agent, a Qualified Property Investment Adviser® as well as holding a Bachelor of Design (Visual Communications) and a Master of Commerce (Marketing). She sounds a bit like a girly swat but she really knows how to burn the candle at both ends!
Office
Level 1, 212A Darling Street,
Balmain, NSW 2041
---
Mark Cadry – Buy East – Buyers Agent Eastern Suburbs Sydney
We know the Eastern Suburbs, so you can use Buy East as your specialist Buyers Agent .
Mark Cadry director and founder of BuyEast Buyers Agency is the King of buying in Sydney's Eastern Suburbs. Born and bred in the Eastern Suburbs in a family renowned for property development and as hard negotiators, Mark knows every inch of the East of Sydney like the back of his hand. His knowledge of properties, developments, local councils, investments as well as years of experience in renovating, building and subdivisions allows him to be your personal guide and mentor in the real estate maze. The Eastern Suburbs is one of the hardest locations to buy property, always in high demand, and never quite clear-cut.
Engage Mark as your buyer's agent, and you will have a ruthless negotiator and property hunter on your side.
Office
491 Old South Head Road,
Rose Bay NSW 2029
---